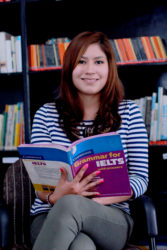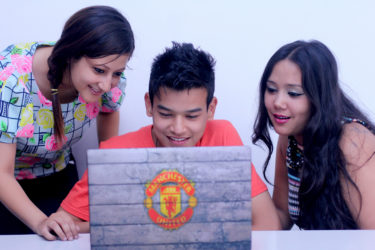 IELTS Preparation
ALC's 27-day exam preparation course will ensure you have all the required skills and knowledge to successfully sit for the IELTS or IELTS IV exams. Our American, British, Canadian and Australian teachers specialize in training students for developing strong study habits and effective test-taking strategies. With the skills gained through this course, you will obtain the confidence and abilities you need to achieve your desired test results!
Requirements
Students will first take the Oxford listening and reading level tests to determine their English proficiency.
Students scoring at the Beginner or Intermediate levels will first complete General English Proficiency courses.
Students attaining a level of Pre-Advanced or higher are admitted to the IELTS Preparation course.
Additional Information on the IELTS Exam
The International English Language Testing System (IELTS) is the world's most popular English language proficiency exam for higher education and global migration. IELTS assesses all of your English skills—reading, writing, listening and speaking—and is designed to reflect how you will use English while studying or working abroad. IELTS has an excellent international reputation and is accepted by thousands of universities, businesses, immigration authorities and professional bodies worldwide.
IELTS was developed by language testing specialists to include a one-on-one speaking element to assess communication skills. This means that students are assessed by having a real-life conversation with a real person, in order to create a natural and effective gauge of the applicant's English conversation skills.
Registration Information:
The British Council offers IELTS testing at five locations across Nepal: Kathmandu, Pokhara, Bhairahwa, Biratnagar and Chitwan.
Testing seats are limited and are available on a first-come, first-served basis. We encourage your to register early.
Provide a courier-serviceable address on your application form. Do not include a PO box.
Upon registering for your test, the location and time will be confirmed through a confirmation letter and with an optional SMS message.
You will need access to a printer to print the summary screen at the end of your registration process or to print the confirmation email sent afterwards.
Please pay your IELTS registration fees within 14 days of registration or at least 12 days before the exam date, whichever is earlier.
Send a copy of the summary page or confirmation email to your British Council testing location, along with the following documents:
A clear copy of your valid passport page,
A payment deposit slip from the Standard Chartered Bank counter at the British Council.
Links: