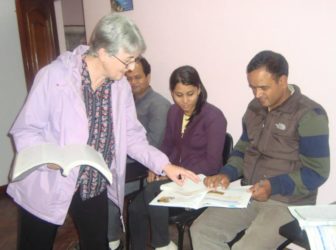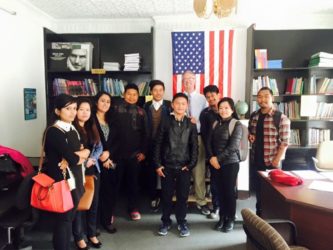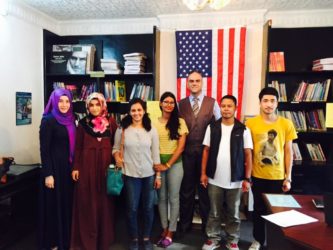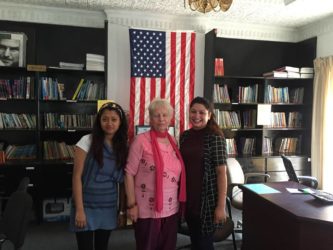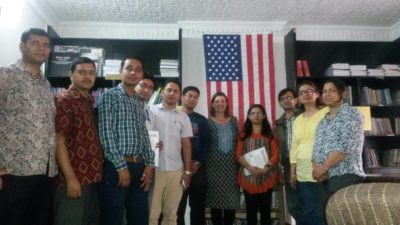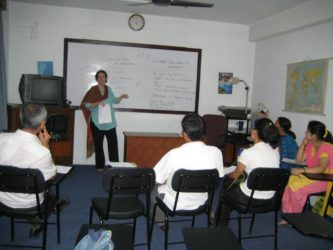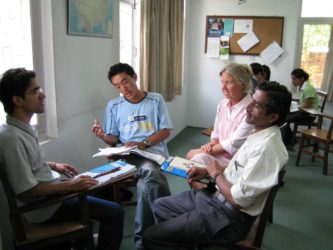 What are ALC classes like?
ALC employs an immersive, communicative and activity-based approach to learn and practice the English language.
Courses are interactive and practical, relying on pair and group work, roleplay and discussion-based activities to enable students to build upon their knowledge and achieve their English language goals.
Lessons are student-centered, engaging learners to participate in using English in "real life" situations and scenarios, focused on developing speaking, reading, writing and listening through peer-to-peer interaction.
Each learner is provided with relevant and accessible course materials designed by Oxford University and Cambridge University.
The key to successful language learning is practice. Through the PPP method of instruction, presentation, practice and production will be the focus of moving the student's abilities toward a deeper understanding of linguistic principles and their effective use in cross-cultural communication. Practice is particularly important, as it helps the learner build confidence in understanding the nuances of the target language or specific context in which it will be used.
ALC offers a wide selection of courses ranging from General English Proficiency training to Business English and specialized professional training courses for both young learners and adults. Our in-house, general English course is 33 hours of instruction, Monday through Friday and designated Sundays. New sessions begin every month. Please see General English Proficiency for further information.
New Students
Every new student must take a placement test. Based upon their performance and qualification, the student will be placed in the appropriate level to meet their needs.
 List of In-house courses: