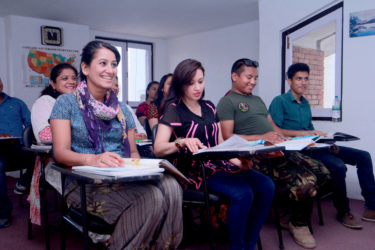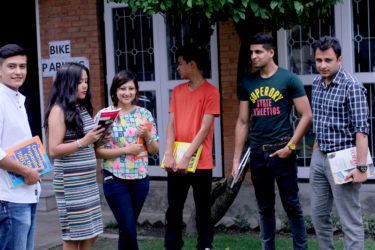 SAT, also called the SAT Reasoning Test, was previously known as the Scholastic Aptitude Test, or SAT I. The SAT consists of three sections: Critical Reading, Mathematics and Writing. The test is scored out of 2400 points, with each section worth 800 points. In addition, there are also SAT subject tests available, if your needs require such specific testing for university admissions.
The SAT Reasoning Test is a paper-based exam offered 5 or 6 times per year in Nepal. Registration for the exam will cost $75 and we recommend registering well in advance, due to limited seating. There are three test centers in Nepal: Lincoln School, Rato Bangala School and St. Xavier's School. Please note that on a single test date, you can either take the SAT Reasoning Test or the SAT subject tests.
Registration
Log on to www.collegeboard.com, create a username and password and follow the steps to register for the exam. You can pay your exam fees online with an international credit card or with the help of a local bank, which can provide services to make a payment with an international credit card. If you choose to register with a paper application, you can make your payment with a bank draft. Please visit A-Nepal to obtain a paper SAT registration form.
Sending Score Reports
You can send your SAT scores to up to four colleges or universities for free. In order to send your scores, upload the names of your desired institution to your College Board profile. Selecting additional reports at the time of registration or on a future date is available for a $10 USD charge per report.
Links