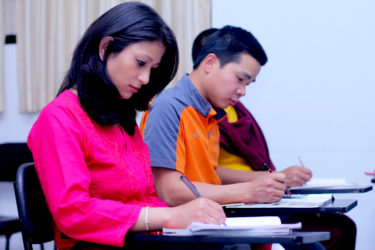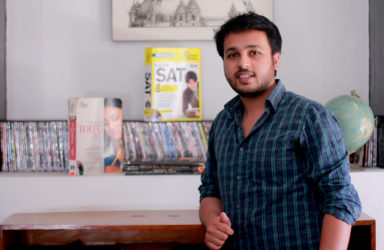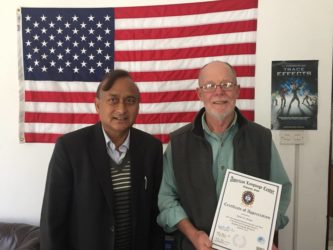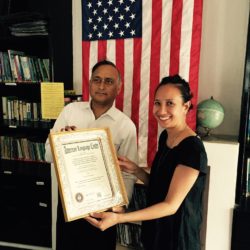 Become a certified English teacher through our in-house Teaching English as a Foreign Language (TEFL)/Teaching English as a Second Language (TESOL) program. Thousands of candidates each year attain TEFL or TESOL qualifications, in order to gain access to the exciting world of teaching opportunities that awaits them.
ALC is passionate about global education and we believe that traveling, studying and working abroad can provide the experience of a lifetime for young people, as well as those undergoing a career transition. With more than 49 years of experience in the English language teaching field, we have trained teachers from around the world to know how to educate and motivate participants in an active and involved teaching environment.
What is the TEFL Course like?
This 120-hour certificate program prepares novice instructors to successfully live and teach around the world. This course provides a solid teaching foundation in:
Hands-on practical classroom experience,
Language acquisition theory,
Effective second language teaching methods,
Classroom management,
Lesson preparation and materials development,
Specialized sessions
Participants are provided with the tools that they need to successfully apply for, and perform teaching assignments both domestically and internationally.
TEFL/TESOL Certificate Program Details
Number of days: 60 business days or 30 business days (2 hours per day or 4 hours per day).
Hours of participation: 120 hours, Monday – Friday and designated Sundays.
Requirements: All are eligible to apply with Bachelor's degree, ibt TOEFL 85 or Advance English Placement test and SPEAK test, if a non-native English speaker.
Dates: Contact ALC for details at 4421640, 4415005, 9818154416.
Course fees: Rs. 20,000 Training cost; Advance English Assessment: Rs. 2500 (Mandatory).