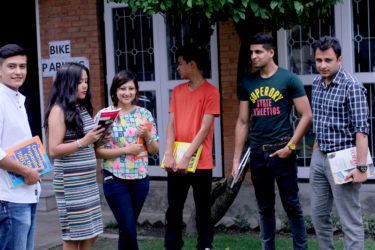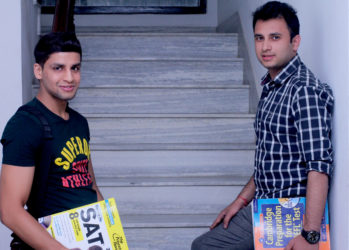 TOEFL Preparation
ALC's 27-day exam preparation course will ensure you have all the required skills and knowledge to successfully sit for the TOEFL exam. Our American, British, Canadian and Australian teachers specialize in training students for developing strong study habits and effective test-taking strategies. With the skills gained through this course, you will obtain the confidence and abilities you need to achieve your desired test results!
Requirements
Students will first take the Oxford listening and reading level tests to determine their English proficiency.
Students scoring at the Beginner or Intermediate levels will first complete General English Proficiency courses.
Students attaining a level of Pre-Advanced or higher are admitted to the TOEFL Preparation course.
Additional Information on the TOEFL Exam
The TOEFL iBT® exam is an important milestone to achieve on your journey to study in an English-speaking country. The exam, which is administered via the Internet, is designed to measure your ability to use and understand English at the university level, by assessing your speaking, listening, reading and writing skills. The TOEFL exam is accepted for admission at thousands of different universities, institutions and agencies in over 130 countries.
The American Language Center is a local TOEFL iBT resource and training center that can also assist you with information required to understand vital details, such as minimum scores to satisfy visa requirements to the United States, the United Kingdom, Canada and Australia. ALC also offers a variety of paid and free resources for studying for the TOEFL exam. The cost of the test can range from $165 USD, depending on your desired destination country.
Registration Information
The TOEFL exam has more than 50 test dates available per year and can be retaken as many times as required. However, please be aware that it is not possible to take the exam more than once in every 12-day period.
Important: When you register for the TOEFL exam, you will be required to enter the details of an identity document. Your name must be spelled on your test registration exactly as it appears on your documents and you must bring that document with you on the day of your test. Please note that the "Middle Name" field is optional, but it is advisable to include this if your document provides a middle name.
An acceptable identity document must:
Be an original document (no photocopies are permitted).
Be valid (not past the document's expiration date).
Be the same document you used to register for your exam, with your named spelled exactly the same (excluding hyphens, accents and spaces).
Contain a recent, recognizable photograph.
Contain your signature (the signatures must match your name).
Links